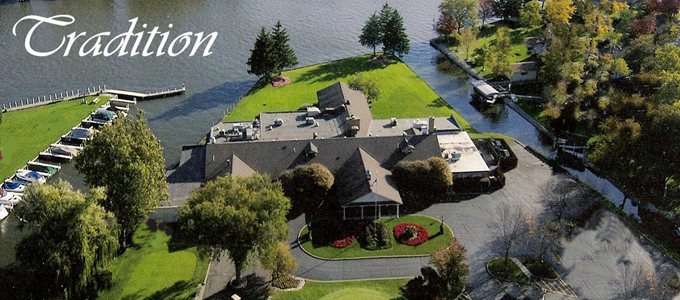 Our Club
Established in 1922, McHenry Country Club is a well-established private golf club located in a beautiful setting overlooking the Fox River. We have become the fastest growing Country Club in the Chicagoland area due to our annual Gold and Social Membership opportunities. Our picturesque Fox River views are the ultimate backdrop for your most specials occasions such as wedding receptions, banquets, showers, birthday parties, high school reunions and more. Feel free to contact us at 815-385-1072 for more information on our memberships or outside events.
Our Mission
Our mission is to provide a high-quality golf and dining experience in a friendly, unpretentious family atmosphere. We will continue to promote our heritage with professionalism, pride, and mutual respect befitting our valued members, their families, and guests.
Our Course
The hallmark to our well established golf course are the small, firm and fast greens which are renown throughout the region. The 18-hole layout winds through a park like setting of rolling fairways lined with mature trees. McHenry Country Club offers challenges for all levels of ability by combining the characteristics of a championship course with maximum playability. Our tournaments and events appeal to men, women, and couples. The younger members of your family are welcome to participate in our Junior Golf Program. In addition to the golf course, we have the largest practice facility in the region with full privileges included with your golf membership.
Our Dining
Combined with its unique location on the banks of the Fox River and in close proximity to the Chain-'O-Lakes, McHenry Country Club offers members and guests a variety of dining choices catering to the needs of the casual diner, as well as those who appreciate a more refined and sophisticated experience. In addition to exceptional food, the personalized service and attention to detail is what one would expect from a fine dining restaurant and a private country club alike.